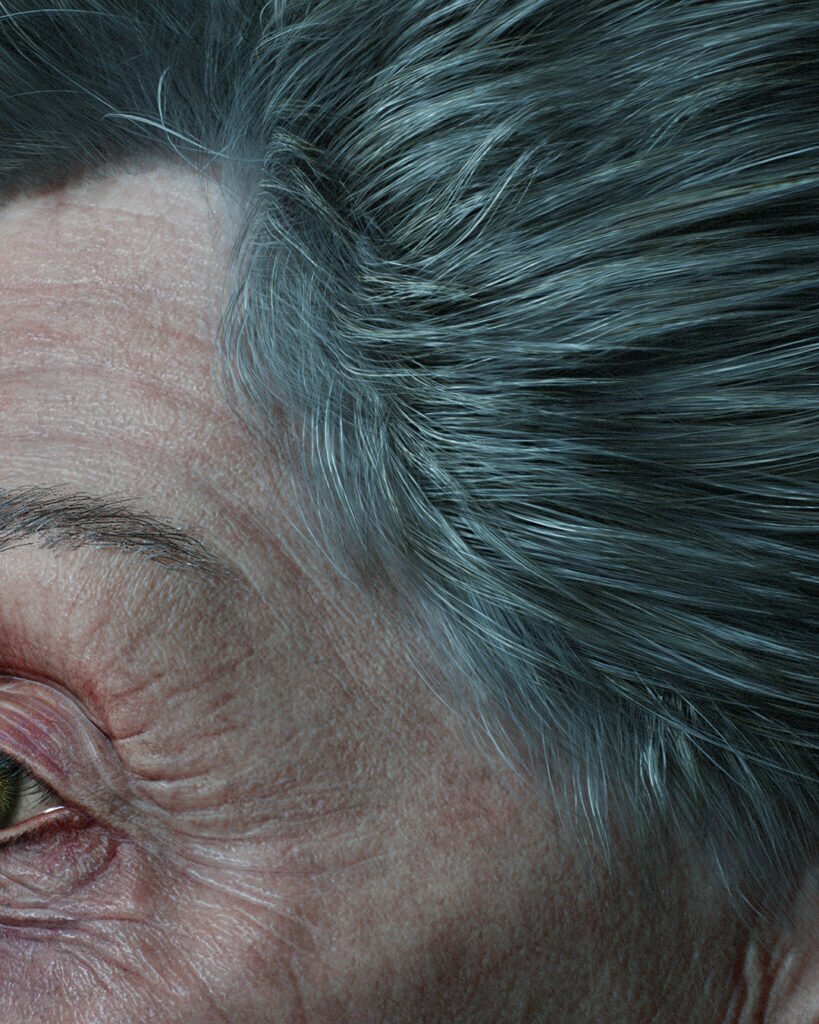 Realistic Portrait of an Elderly Lady
Had originally planned to expand this project into a full bust / scene. Instead, tried to push for a realistic portrait of just the head. Face is loosely based on reference of Nadine Gordimer.
The skin and wrinkles were sculpted with Zbrush. Eyes created in Autodesk Maya.
Skin and eyes were both textured with Substance 3D Painter.

Hair strands were groomed in Maya using Xgen. Variation was added to the strands using aiStandardHair, then baked to hair cards. Then a bit of colour and value adjustment for the hair in Photoshop.

Scene setup, shaders, lighting and rendering in Marmoset Toolbag 4.